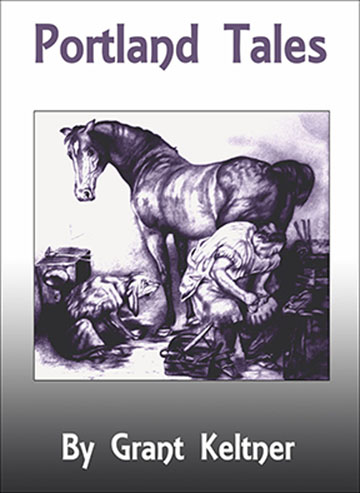 Welcome to the website for Grant Keltner. Grant is involved with website development, photography, graphic design, illustration, layout design, cartooning, creative writing, publishing and other artistic endeavors.
Grant is familiar with both the Macintosh and Window operating systems and has provided creative services for several companies located in the Pacific Northwest.
He's well versed with Adobe Photoshop, Illustrator, InDesign, as well as working with WordPress in creating websites. He has a background in teaching website development and creative software at both Portland Community College and Pacific Northwest College of Art.
Grant has supplied graphic design, photography, websites and layout design with several companies in the Portland metro area. He has also worked in providing journalism photography to local newspapers and magazines working with both Nikon and Pentax digital cameras.
Please feel free to view the following pages that will give you current information with his education, work experience, and also show you samples with some of the websites, graphics, illustrations and photography that have been created through his services.
This website also contains an online store and blog that includes several short stories written by Mr. Keltner. He has self-published three books of short stories in the last eight years.
Just click on the "Blog" tab to read through some of his short stories.